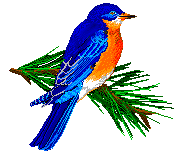 ---
WELCOME TO THE BAKER FAMILY TREE HOUSE

Come on in and take a tour of our Baker Family Tree House. This page is the joint effort of many who have worked diligently to present our family history as accurately as possible. We are sure there are mistakes. We hope you will take the time to look through our information and notify us with any questions you may have or errors in the content. We have additional information on some of these families. To protect the privacy of our living relatives, we have made the decision not to include any information on any known living relative. If you find someone on the page that you feel should not be included for the sake of privacy, your input is appreacited. It is our hope that by posting this page, we will be able to meet new family members and be able to share the information we have on our family. In this method of sharing, we also hope to make contacts that will further our research.
---
BAKER BEGINNINGS
Our Baker line as we know it begins in New Bern, Craven County, North Carolina with William Baker and Margaret Dunnagan. Very little is known of William and Margaret. It is our hope that this page will assist us in locating the ancestors of William Baker and Margaret Dunnagan. For now, we will share the information we have on the descendats of this couple: William, James, Jesse, Moses and Elizabeth. We welcome anyone with knowledge of this family to offer their input, additions or corrections.
To view our Baker Beginnings:
BAKER BEGINNINGS
OUR ELUSIVE ANCESTORS
MESSAGE BOARD
Herbert Turner originally provided almost all of the information I have on the CHRISTMAS and some of the other allied lines. Over the last two years, I have added to information that Herbert so generously provided on many of these lines. I have left research on the CHRISTMAS line to Herbert. For all who are researching the CHRISTMAS line, Herbert has very generously posted a Webpage with much history on Christmas and allied families that he updates frequently as new information comes available.
CHRISTMAS FAMILY HOMEPAGE.
---
My Favorite Links
---

This page has been visited

times.